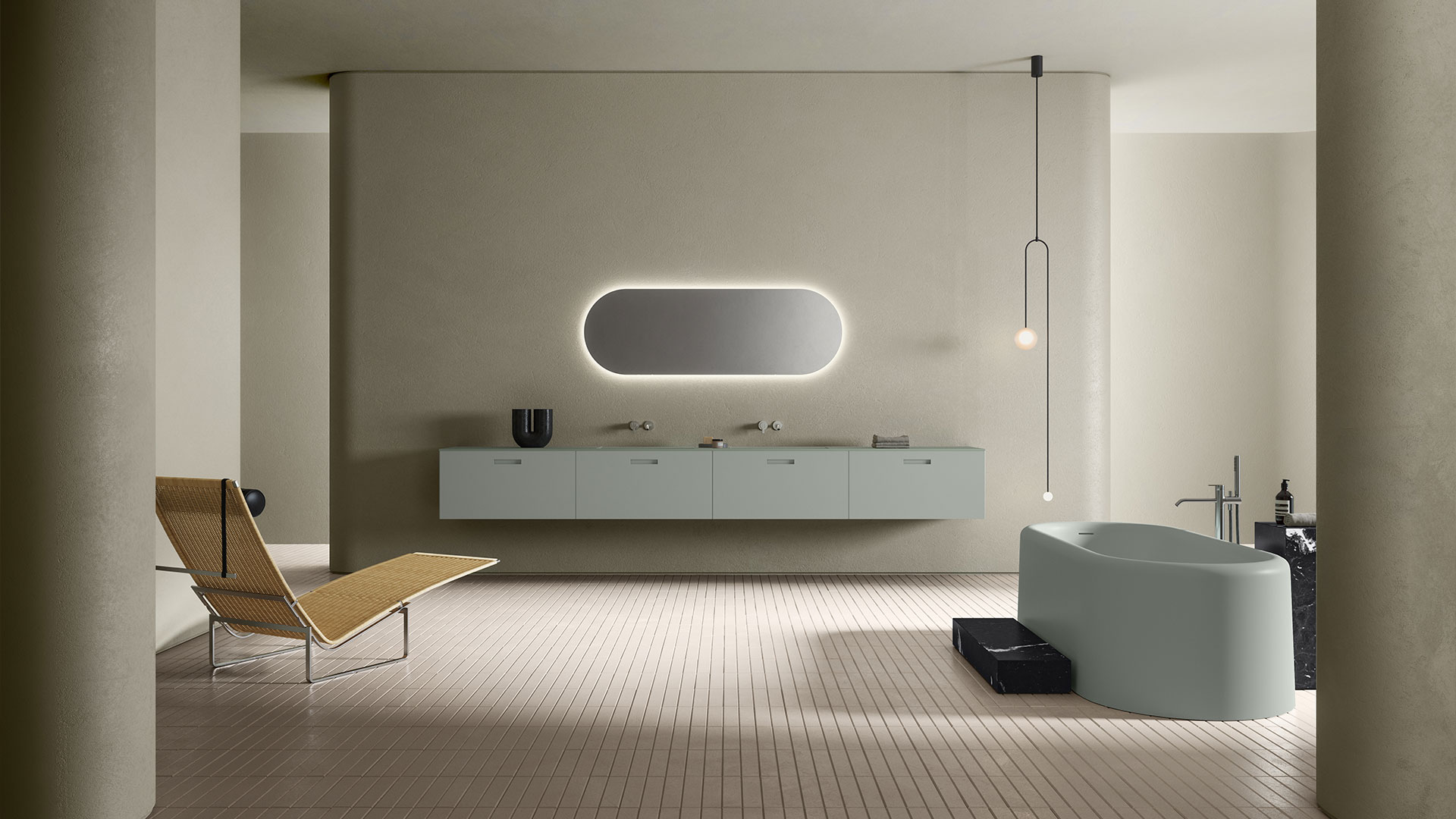 ISH Frankfurt 2023 news
INBANI
Ease – A collection by Note Design Studio made to attend to those moments of joy and relaxation.
The bathroom is a unique space at home, the only room where you can be alone and feel some peace. You start and end your day in this space, so it is created a collection that works as a base for those moments of well-being. Understanding the bathroom as that place of retreat and introspection, the pieces were created. The aim is to enhance the functionality and simplicity as the pillars of the collection. When you enter this space you expect to disconnect from the world, to have your own habitat where everything is familiar and simple, where pleasure comes from basic actions through simple gestures, far from the complexities and hustle of the outside.
Ease tries to capture happiness through naturalness and simplicity. basic shapes that contrast with each other, uniformity and a palette of soft and natural materials; make Ease's designs an invitation to relaxation.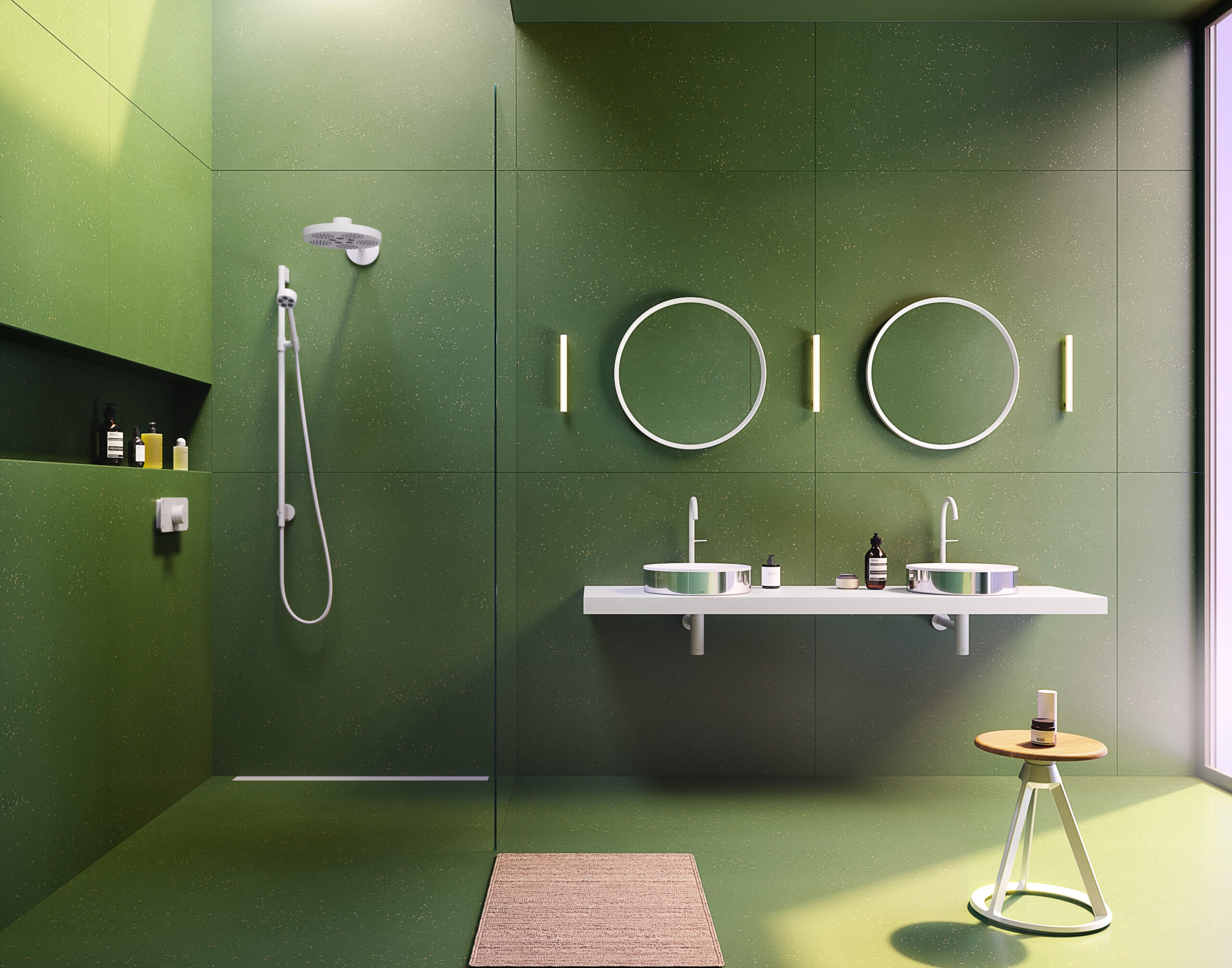 Axor One new Matt White
The minimalist, elemental shapes of the highly successful AXOR One collection redefine familiar archetypes and bring timeless design into the bathroom. The new Matt White color underlines this effect and expands the range of AXOR One's custom surface finishes, while also picking up on one of the most important color trends in design and interior architecture.
The AXOR One collection, designed by Barber Osgerby, exemplifies a dedication to the essence of simplicity and reinterprets archetypal forms through radical innovation. Characterized by slim silhouettes, flat surfaces, soft edges and balanced proportions, combining AXOR One with the color Matt White was the logical next step for AXOR to highlight its minimalist and functional design.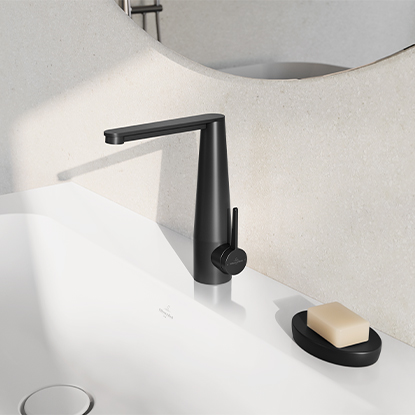 Villeroy&Boch taps
Style meets quality
For the first time during ISH Frankfurt, Villeroy & Boch is presenting teiy own range of taps. The new taps embody everything that makes Villeroy & Boch so unique: taste, style and quality for the most demanding requirements. You can now find everything you need for your bathroom planning and installation conveniently from a single source – all perfectly coordinating.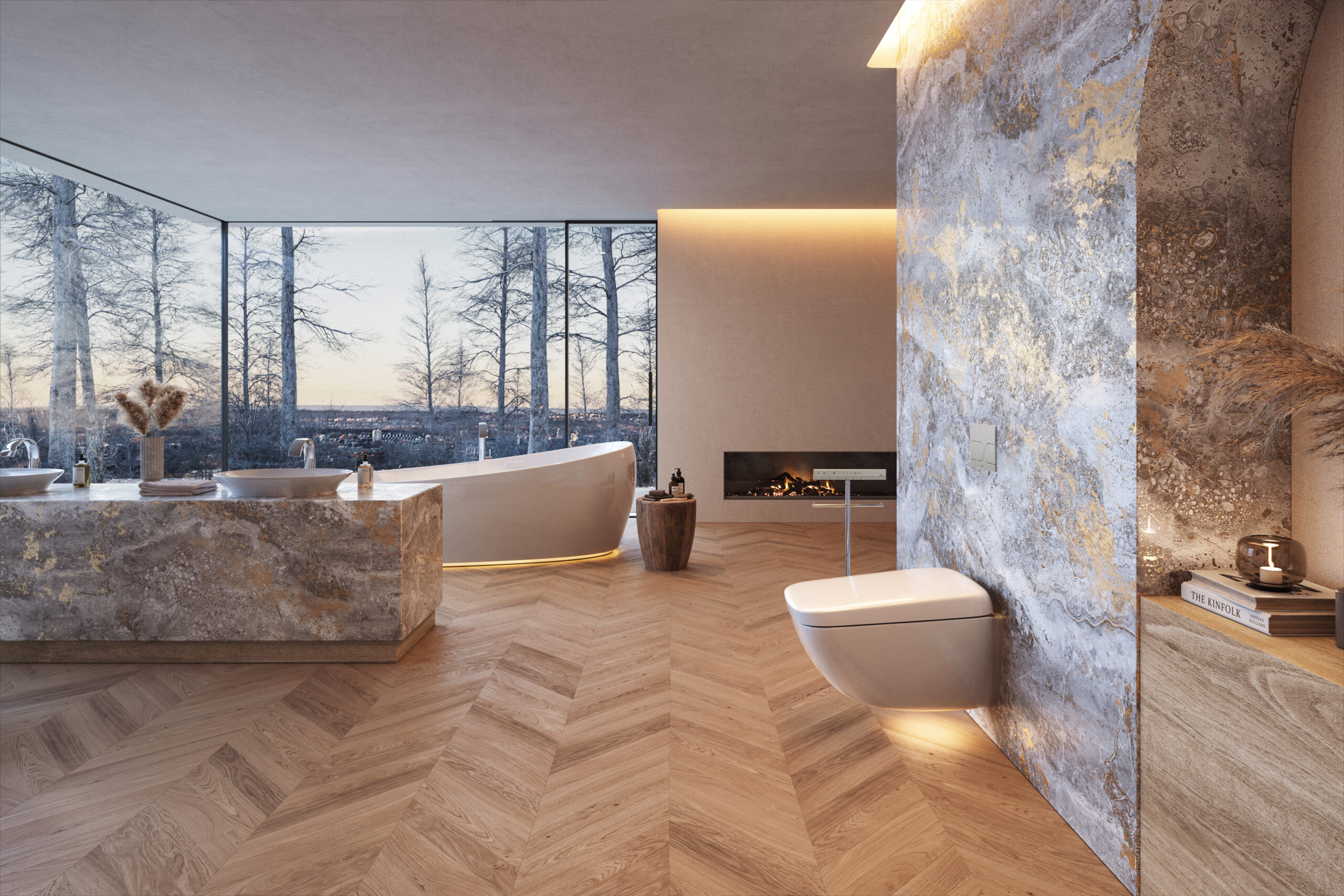 TOTO
TOTO will present sanitary products that reflect a lifestyle focussed on unifying comfort and a healthy lifestyle in line with their "Life Anew" theme. The company's expressed goal is to transform everyday rituals into enriching experiences – allowing everyone to have access to a new quality of life. TOTO is considered a leader in the development of innovative ceramics for the bath. At ISH, TOTO will give visitors the opportunity to experience their main product WASHLET – first-hand, among several other interesting features and exhibits. The company's strong commitment to sustainability in their products, which also extends to their research and development efforts, also plays a significant role in this context.
Over the past 40 years, a variety of different WASHLET models and versions have emerged from Japan to spread throughout the world. People everywhere absolutely love this hygienic, long-lasting and resource-saving product. TOTO has already sold over 60 million WASHLET models world-wide – more than any other manufacturer, according to company figures.
TOTO is introducing NEOREST WX at this year's ISH. The smart toilet prototype with integrated WASHLET is among the company's high-end models. Combining innovative design with state-of-the-art technology, NEOREST is the most sophisticated toilet with integrated WASHLET developed by the Japanese manufacturer so far. Pure in shape and form, NEOREST WX uses the natural smoothness of the ceramic to create a gently curved design that exudes a feeling of comfort. Streamlined and elemental, NEOREST WX is a perfect addition to bathrooms of every style.